DieBuchSuche - die Suchmaschine für alle Bücher.
Alle Bücher für 9781419553158 - jedes Angebot vergleichen
Aus dem Archiv: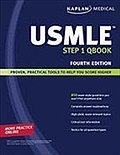 Kaplan Medical USMLE Step 1 Qbook (Kaplan USMLE Qbook)
(?)




ISBN:
9781419553158 (?) bzw. 1419553151
, in Deutsch, Kaplan Publishing, Taschenbuch, neu
Kaplan Medical USMLE Step 1 Qbook (Kaplan USMLE Qbook): Features: Over 850 exam-style questions in USMLE vignette formatComprehensive and detailed explanations of the correct and incorrect answer choicesCoverage of the most exam-relevant subjects to help students prepare efficientlyTest-taking and study strategies guides with expert perspectives on how to prepare for the examsAn additional online companion with a sample customizable Qbank of questions, Taschenbuch
Daten vom 29.01.2017 01:12h
ISBN
(andere Schreibweisen): 1-4195-5315-1, 978-1-4195-5315-8
9781419553158
Finden Sie alle lieferbaren Bücher zur ISBN-Nummer 9781419553158 einfach und schnell und können die Preise vergleichen und sofort bestellen.
Lieferbare Raritäten, Sonderausgaben, Restposten und gebrauchte Bücher sowie antiquarische Bücher des Titels "Medical USMLE Step 1 Qbook USMLE Qbook)" von Kaplan werden vollständig erfasst.
james rollins feuerflut wichtige steuergesetze