DieBuchSuche - die Suchmaschine für alle Bücher.
Alle Bücher für 9781443849999 - jedes Angebot vergleichen
Aus dem Archiv: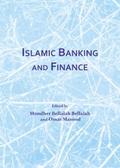 Islamic Banking and Finance
(?)



ISBN:
9781443849999 (?) bzw. 1443849995
, in Deutsch, Cambridge Scholars Publishing, neu
Islamic Banking and Finance: Islamic finance is founded on principles that constitute the guidelines governing any Islamic economic or financial dealings.Innovative financial engineering today constitutes one of the most critical needs of Islamic financial institutions. It represents the forces that will drive Islamic finance toward continuous growth and efficiency. The structuring of new financing and Shariah-complaint instruments plays an important role in the enhancement of Islamic financial markets, and Islamic risk management practices, combining basic Shariah-complaint financial instruments within Shariah structures to precise identified needs. The financial engineering process in Islamic finance is a process that is very sensitive and complex. It requires multidisciplinary considerations, involving deep knowledge of finance, economy, Shariah law and commercial law.Divergence of opinions among different Shariah scholars and boards, as well as the absence or lack of effectiveness of a central regulatory body, is perceived as an obstacle to the growth of investment confidence in Islamic finance. Hence, innovation, along with greater uniformity, is essential to make Islamic finance an international financial system and to attract a greater number of customers.This book addresses the main issues of concern within Islamic banking, namely the development of conceptual framework, the viability of interest-free banking, and the assessment of its performance and future. In a world where conventional interest-based finance is the ***nt framework, Islamic banking faces many challenges that must be addressed. This book discusses these issues and challenges and will be of great interest to both researchers and practitioners. It analyses the past experiences of Islamic banks worldwide, and provides an objective assessment of their successes and failures. Ebook
Daten vom 30.10.2015 13:40h
ISBN
(andere Schreibweisen): 1-4438-4999-5, 978-1-4438-4999-9
9781443849999
Finden Sie alle lieferbaren Bücher zur ISBN-Nummer 9781443849999 einfach und schnell und können die Preise vergleichen und sofort bestellen.
Lieferbare Raritäten, Sonderausgaben, Restposten und gebrauchte Bücher sowie antiquarische Bücher des Titels "Islamic Banking and Finance" von None werden vollständig erfasst.
angelika stephan ulrich richter morales